Well, a copy for a snack, of course, is much more interesting. The second consecutive new thing from the famous brand Geek Vape. Most recently, they updated their flagship, and now set to the "younger" model. The willful decision from Aegis sawed the squonk, and not just the squonk, but a hybrid.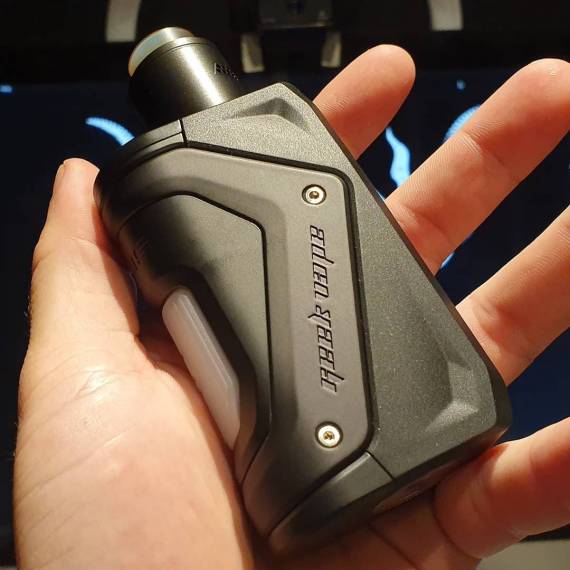 Dimensions: 86.4 x 41.2 x 31.5mm
Weight: unknown
Case material: zinc alloy + aluminum alloy + silicone + plastic
Power: 1 x 18650
Chipset: AS-100 Chipset
Output power: 5 – 100W
Operating mode: POWER, TC (NI200, SS, TI), TCR, BYPASS, VPC
Temperature range: 200 ℉ – 600 ℉ / 100 ℃ – 315 ℃
Supported resistance: 0.05 – 3.0Ω
Protection: against low / high resistance, against overheating, against short circuit, against reverse polarity, against overcharging / overdischarge
Connector type: steel 510, pin gold-plated, spring loaded
Screen / diagonal: yes
Micro-USB port / charging: yes, charging current is unknown
Color: while unknown
Options
: AEGIS Squonker mod
– Tengu RDA
– pre-wired spirals 2pcs 0.4Ω N80 Fused Clapton
– cotton
– frame
– hex
key – screwdriver key
– regular pin
– squonk pin (pre-installed)
– spare screws
– spare origins
– spare bottle
– additional 810th drip type
– adapter for 510th drip types
– additional rear panel
– USB cable
– user manual
– warranty card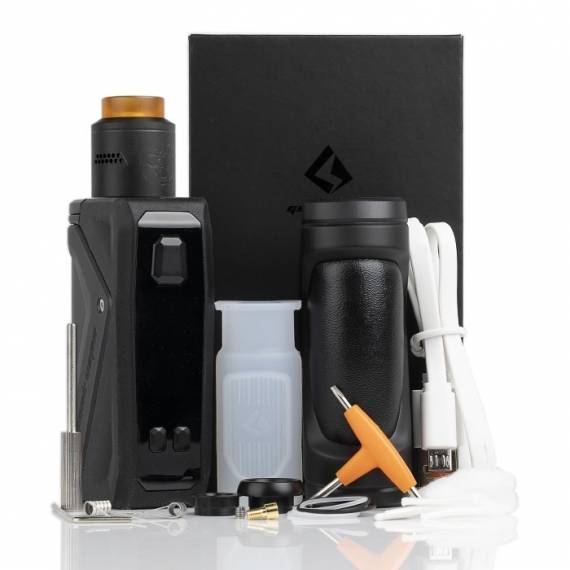 Of course, I can't keep silent about the configuration, as you can see, the Talmud turned out to be the same. 
The complete Tengu RDA is already familiar to us. At the moment, I have not found a version without it for sale, and there have been few offers so far. It is likely that in a separate voyage the mod will definitely be.
Yes, our aegis recovered after the summer, although not so straightforwardly. Naturally, this is due solely to the constructive. In general, the exterior is recognizable – and there is an aluminum bar, and the control panel is made in a corporate style.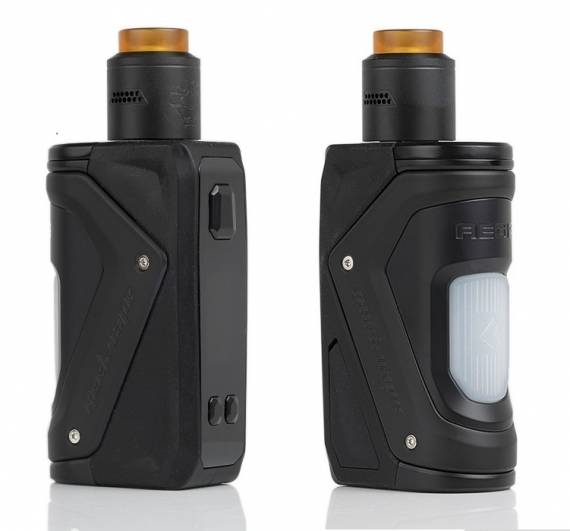 Since our hero has not yet officially seen the light, there is no information about the proposed color scheme. I am sure the developers, as always, will roll out a decent assortment.
Our guest is protected on all fronts – IP67 – from moisture, dust, and the traditionally rubberized case will also be shockproof.
Steel landing pad, it seems, the majority of similar competitors will be able to envy its landing pad.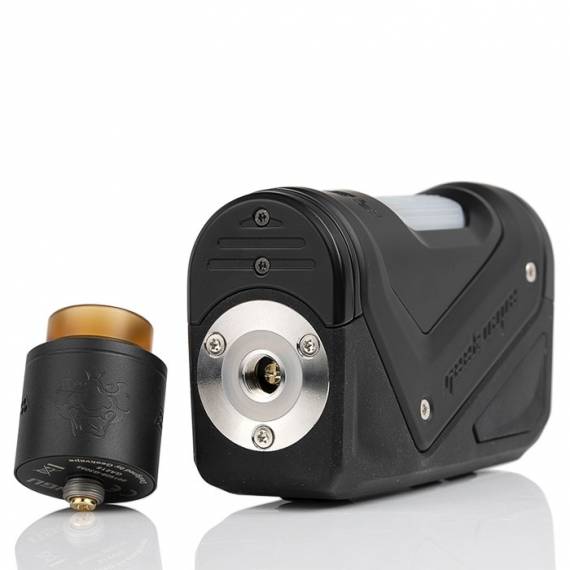 Immediately next door you can see the sliding cover, providing for the upper filling of the liquid bottle. The hole is covered with a slotted plug, not to say that it is especially large.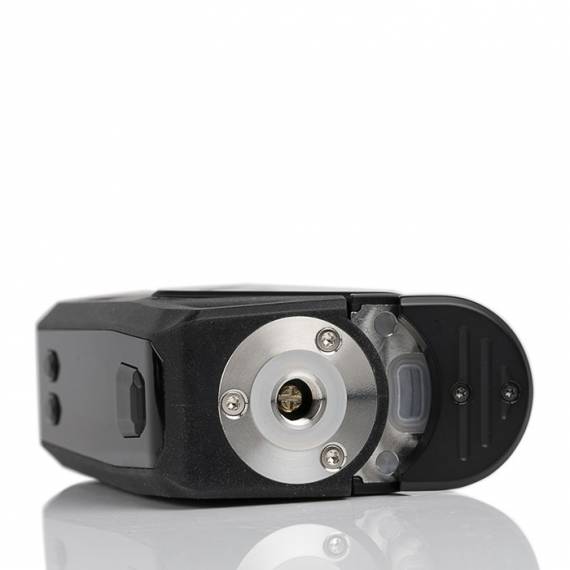 The control panel is covered with a glossy plastic panel. The buttons are faceted again, the display is small, the design is familiar. The charging connector is hidden under a decent-sized silicone plug on the sidewall.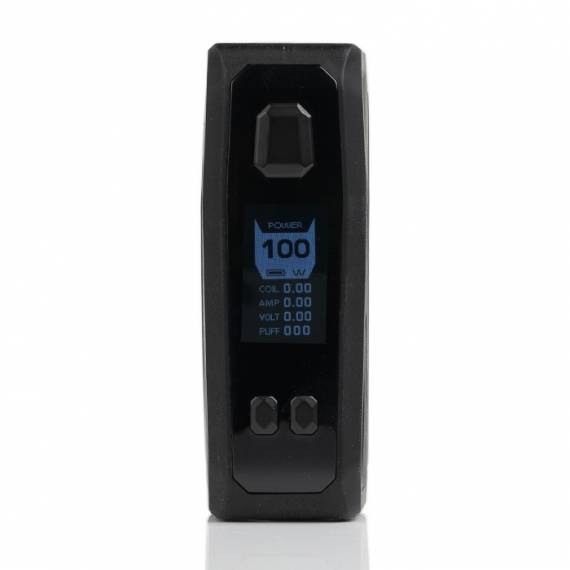 Well, now the fun part. A window for clicking on the bottle from the back. This is not entirely convenient, but in a different way – alas, constructive. To get to it, you will first have to unscrew a few screws that hold the bar. But do not forget about the top dressing – you will have to do this quite rarely.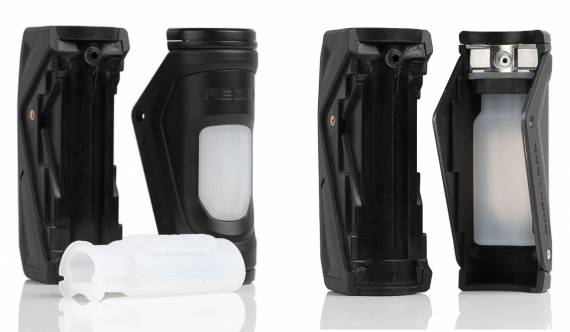 A nice bonus was the additional rear panel. Therefore, with a flick of the wrist with a screwdriver, you can turn your squonk and the usual single-bank mod.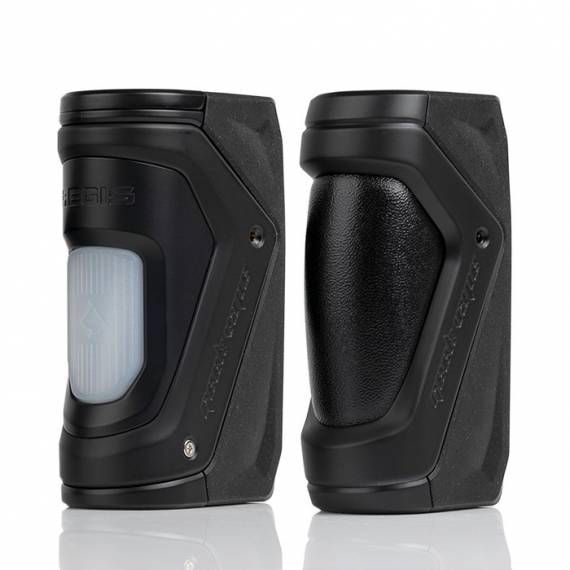 Access to the battery compartment from the bottom. A familiar construct – a screw-down metal cover with a folding key.
In terms of functionality, everything is standard – they did not change the control chipset.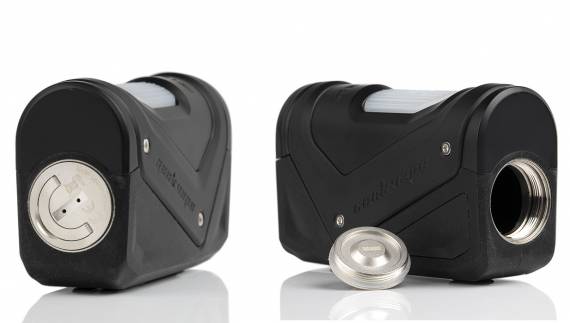 The price is $ 92.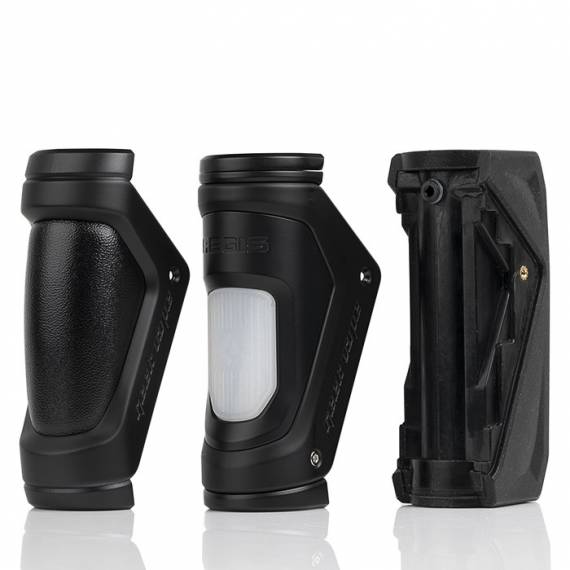 Click Here Ave40 For Vape Wholesale Cooperation.
Hot Sale Recommendation:
Smok RPM40 Vape Pod System Kit
Vape Wholesale & buy Electronic Cigarettes online in Bulk. 2m*1i9y0a7j*
Quality Vape Products, Trusted Vape Wholesale Supply by VapeShops Owners.
WHOLESALE INQUIRY: https://www.ave40.com/wholesale-service.html
Starter-Kits:https://www.ave40.com/starter-kits/disposable-pod-system-kits