The company Aspire bummed another AIO set. It is necessary to recognize this segment they get very well, and the demand for it is very high. The previous creations of the manufacturer went a significant number of copies, because it is very like consumers. Therefore, with them will be a special demand and "pretentious look."
Well, meet – Aspire Spryte AIO Kit .


Dimensions: 108 x 26 x 26 mm
Weight: unknown
Case material: Aluminum alloy + plastic
Power: built 650mAch
cartridge capacity: 2.0 / 3.5ml
evaporator Resistance: Aspire BVC coil 1.2Ω / 1.8Ω
Output Power: 12W
mode:POWER
Protection: low / high resistance, overheating, short circuit, overcharge / overdischarge
Micro-USB port / charging: yes, charging current 1A
Color: see photo below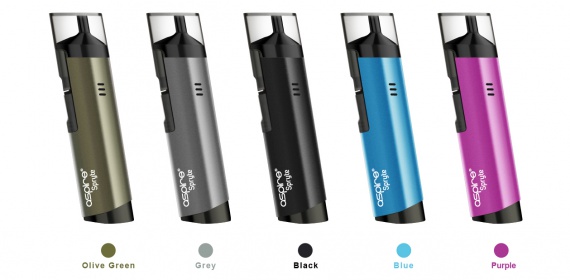 Package
contents – Spryte AIO Kit
– replaceable evaporators 2pcs 1.2Ω / 1.8 Ω (one preinstalled)
– spare oring
– silicone plug
– USB cable
– user manual
– warranty card
Our hero looks quite neat, outwardly he resembles a certain ladies' accessory – a carcass for eyelashes or lipstick, however, the "king size" version. Dimensions do not say that small, but in the process of dating, you will understand the reason for this. The base is slightly oblique, which is bound to affect stability.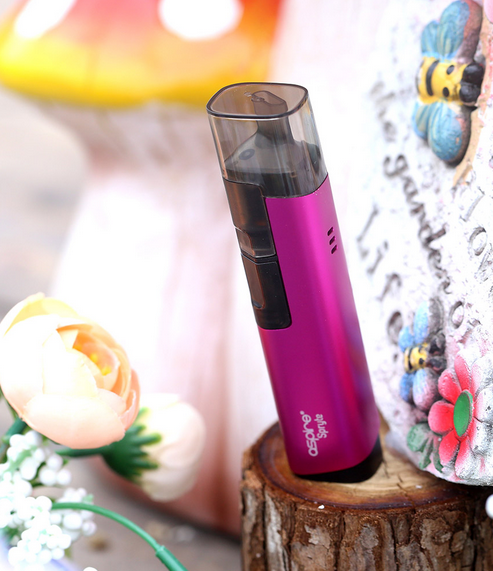 The color palette is decent – it will choose from what. In general, it can be argued that it turned out quite decent and biased set, even if it does not look like everyone else.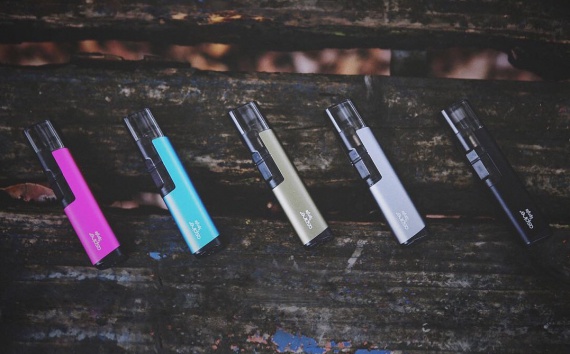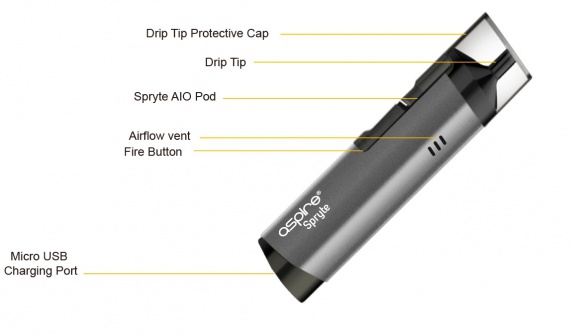 Replaceable cartridge has a decent capacity.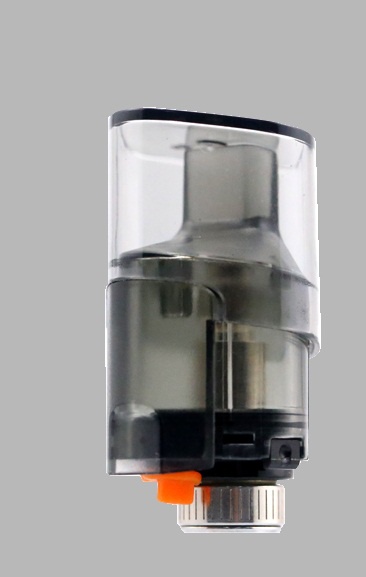 It refuels from below, it is previously necessary to take out a silicone cap. Drip type is quite an interesting form – I think it will be pleasant.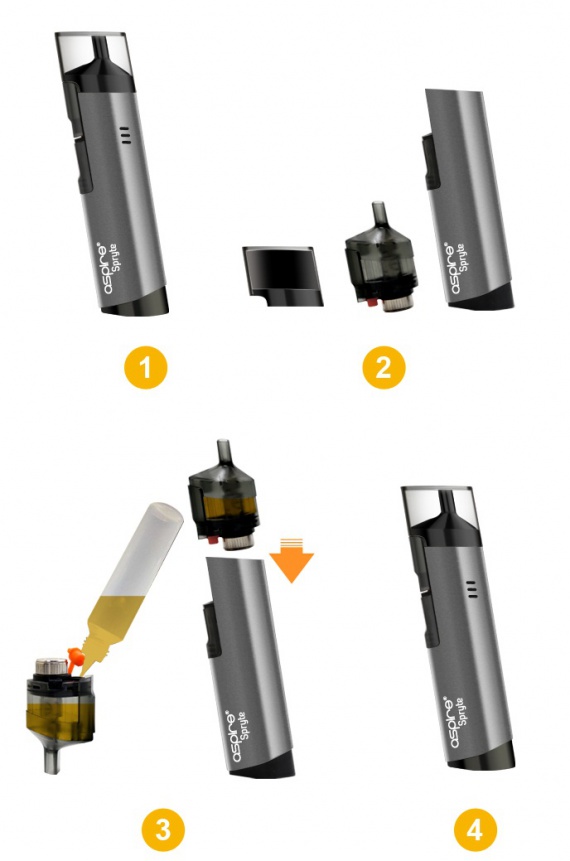 By the way, it is covered with a cap for hygienic reasons. Fluid level can be monitored without problems – transparent plastic.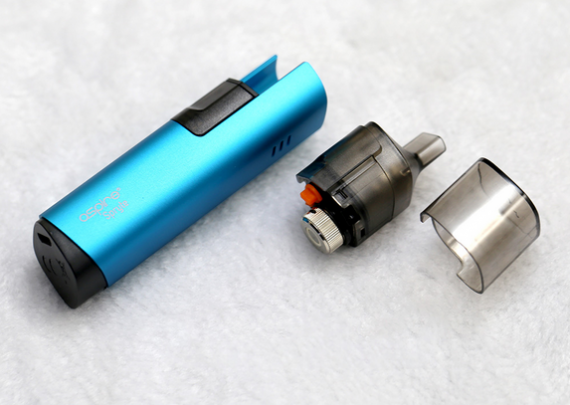 Replaceable evaporators is another story. It is proposed to use two types. According to the developers, MTL will take place, well, you understand the seriousness of this statement)))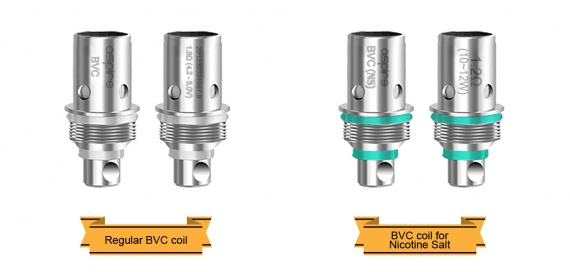 The most interesting thing is that the tightening can be adjusted, however, for this you have to disconnect the cartridge, and twist the adjustment ring.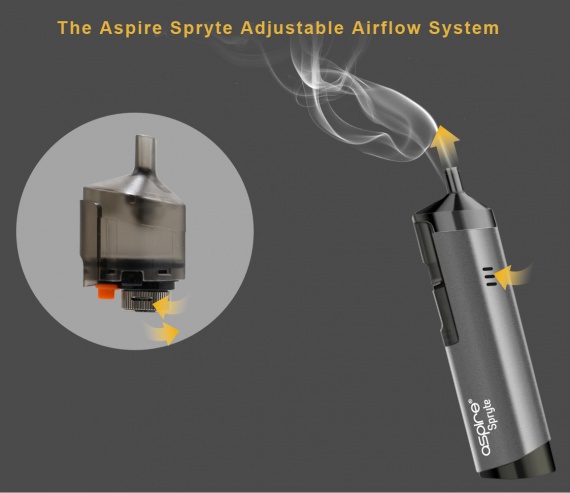 The main body did not contain the most capacious battery, but it will not have to be charged for so long – just over half an hour. Connector for these purposes settled on the bottom of the device.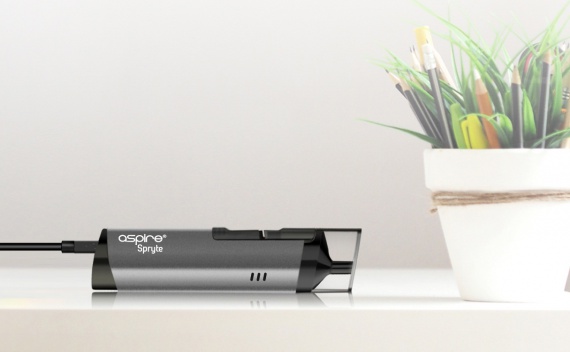 In the upper part of the housing, you can see how far the slots for air supply to the evaporator are. On the other hand you can see a large size fire button. An interesting solution – usually a similar segment is without this element. I believe that this only adds originality to the device and, of course, comfort to use.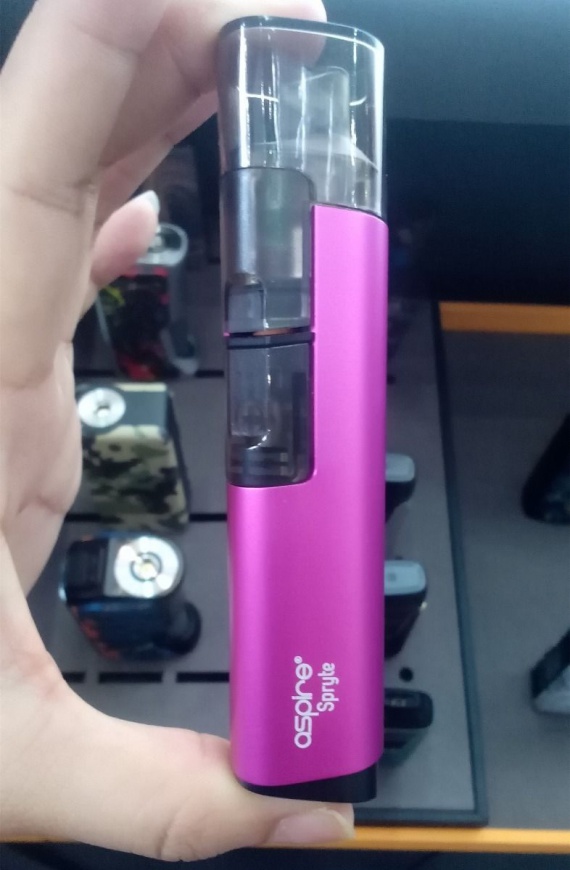 As a result, we get a rather interesting starting set, which can be considered a serious application for a certain success. With such opportunities than not an everyday gadget.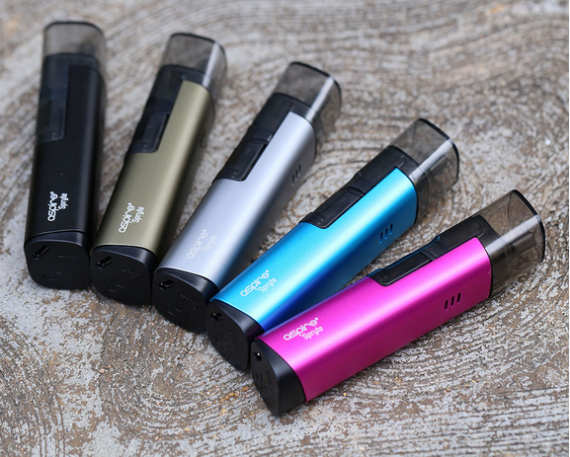 Now It's Available :
Aspire Spryte Aio Pod Starter Kit
Hot Sale Recommendation: